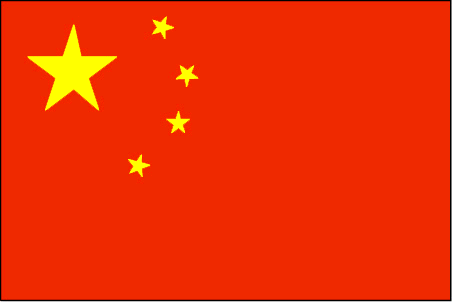 Positions (Year-round)

Language schools, universities/colleges
​
What's offered
​
One – year contract with the possibility of renewal.


Approximately 20 - 25 teaching hours per week Monday – Friday (depending on position).


Minimum of 10,000 – 15,000 RMB (depending on experience & position)


Bonus : depending on position


Single furnished accommodation or stipend (school would help find accommodation)


Reimbursed airfare


Health insurance

Plus more !!
N.B. Terms and rates are subject to change depending on the contract offered and international exchange rates.
​
If interested, please send us your documents.

We look forward to helping you have a wonderful teaching experience.
​
​
Things You Need to Know
​
SAFEA
The Chinese government set up the State Administration of Foreign Experts Affairs (SAFEA) that not only give schools/institutions accreditation, but also guarantee a minimum standard of western accommodation and salaries for foreign teachers.
In order to arrive at a salary package that would satisfy most applicants, the government considered the following factors:
Comparative cost of living
Provision of high standard accommodation
Salary free from taxation
Reimbursement of airfares
All schools/institutions we deal with in China have received the authorization of SAFEA and the respective Provincial Education Department.
​
Accommodation
Accommodation is usually offered free for English teachers by the schools/institutions that we deal with, but in the case where it isn't, a stipend will be given. Apartments usually have one or two bedrooms, a living room, kitchen, and bathroom, and utilities will either be paid by you, the school/institution, or 50-50.
​
Cost of Living
The cost of living in China is between one tenth to one quarter to that of native English speakers' home countries. However, the salary you receive should be sufficient for living expenses. Salaries vary and may be lower in smaller cities, but so will the cost of living. When shopping, expect to barter or bargain. First of all, ask the price because the real value is somewhere between the price you've been quoted and half.
​
Dos & Don'ts
​
Settling in to any new culture takes time and preparation, so to avoid making cultural mistakes and causing embarrassment, here's a list of some cultural dos and don'ts.
​
Dos:
​
When visiting someone, bring a gift of fruit, flowers, or food. Before bringing alcohol, check to make sure that the person drinks and will enjoy it. If the recipient does not open your gift, it does not mean that he or she is not interested in it. It is polite to open a gift after the guest leaves.
Remember when entering any home in China, you need to take off your shoes.
When sitting, do not point the bottom of your feet to any person. Try to sit cross-legged or tuck your legs underneath you.
When dining at someone's home, you will be offered more food. So not to disappoint the host, you may accept a little more depending upon how full you are. When you are full, be sure to refuse firmly or your host will continue to refill your bowl or plate.
Cover your mouth with your hand if using a toothpick in public.
If you want someone to come to you, wave them with your fingers turned down. This also applies for hailing a taxi.
Always stand up when being introduced and remain standing throughout the introduction.
Use both hands when presenting business cards and be sure the writing faces the person to whom you are presenting your card. Cards should also be received with both hands.
​
Don'ts:
Do not lose your temper as this is loss of face, so keep your cool no matter the situation.
Chinese do not like to be touched, particularly by strangers. So do not hug, back slap, or put an arm around someone's shoulder.
Never give the following items as a gift as they are associated with death: clocks (watches are OK), straw sandals, stork or crane, handkerchiefs, or anything white, blue or black.
Do not point using the index finger; use an open hand instead.
​
Embassies & Consulates – check out our Links page.
​
Food & Water
Finding food in China is not difficult and of course prices will vary depending on where you eat. However, generally you can have a decent meal at a food court or cheap restaurant for 16 RMB. Fast food is also popular now and McDonalds and KFC can be found in most major cities.
It is also possible to find western-style supermarket chains including Carrefour and Wal-Mart, as well as convenience stores like 7-11. Supermarkets are usually clean and have good quality products, but are more expensive than street markets where you can buy fresh vegetables and meat. Also in street markets, you might have to bargain over the price but as rule . . . when in Rome, so watch what the locals do and follow suit.
Tap water is not safe to drink, but is OK for brushing your teeth. So people drink bottled or boiled water. Bottled water is for sale everywhere for 1 to 2 RMB per bottle, but be careful not to buy bottles that have been refilled. If you buy a name brand, such as Wahaha or Nestle, then no problem just make sure the seal on the cap is not broken. Remember also to be cautious of ice that may have been made from tap water. Many of the familiar brands of soft drinks are available, but you will find that local brands are cheaper than imported ones. Beer is inexpensive and one of the most popular drinks in China.
​
Getting Around
Bicycles are the way to get around in China, and it's very easy to carry something on a bike. Also if anything goes wrong, no problem as bicycle repairmen can be easily found. However, in many large cities, bicycles are disappearing as cars and motorcycles are becoming the more popular form of transportation, so be careful when trying to share the road with motorized transport.
Buses are usually crowded with the ticket seller sitting near the door at the middle of the bus. Each bus has a number corresponding to its route like "No. 1 bus," "No. 10 bus," etc. Sometimes they are called by the important landmarks; such as, "Tiananmen Square" or "Marco Polo Bridge." It is possible to buy a bus map with all the routes. Fares are cheap (0.50 - 1 RMB) depending on the distance.
Taxis are becoming more common in China now and are generally cheap, but don't think that you will be able to take them on a daily basis. The minimum fare is 8 RMB in Beijing and 5 RMB in smaller cities. Some drivers will overcharge you even though most taxis have meters, but they will take you on a longer route.
Trains are still the most popular form of long-distance transportation with various options as follows:
Soft sleeper: The compartment has four bunks, sheets, and blankets and males and females may be together in one compartment. It's generally comfortable, but the bunk may be a little cramped for the average Westerner. Trains often leave in the evening and arrive at their destination in the morning.
Hard sleeper: The carriage is divided into about a dozen compartments, each containing two sets of three bunks with a sheet and a blanket.
Soft seat: This is good for day trips and all travellers are guaranteed a seat.
Hard seat: These still are cushioned. Not everybody gets a seat and some people have to stand for 10 or 12 hours depending on the distance.
For routes, take a look at the rail map. Some cities also have a subway system that can be convenient when you are close to a station.
Air: This form of transport has increased with about a dozen regional airlines offering services.
​
Important Phone Numbers
Police: 110
Fire: 119
Ambulance/Emergency: 120
Local Directory: 114
International Operator: 115
Weather: 121
Direct Dial Operator: 108
​
Medical
​
Health care is generally provided free, but you never know what you might have to pay for. There are Western-style hospitals with medical facilities and English-speaking staff available in Beijing, Shanghai, Guangzhou and a few other large cities. If you get sick or injured, your school/institution will take care of you because they are responsible for you.
​
Also if there's any prescribed medicines that you need, arrange for someone from home to send to you.
​
Money & Banking
The official name for the Chinese currency is Renminbi (RMB), and is issued by the People's Bank of China. This is the sole legal tender in China for both Chinese nationals and foreigners. The primary unit of Renminbi is the Yuan, and the other official abbreviation for the currency is CNY (China Yuan). The government pegs the RMB to a stable exchange against the USD.
For opening a bank account, you usually just need to complete a signature card, show your passport as identification and Alien Registration Card, and make the appropriate deposit (varies depending on the bank and type of account).
These are the 5 largest banks, and it might be a good idea to find out which of these banks your home country bank deals with, especially for sending money home.
Agricultural Bank of China
Bank of China
ChinaBank
China Construction Bank
Industrial and Commercial Bank of China
​
Banking in China also has some restrictions; for example, 24 hours notice is needed to withdraw the equivalent of $5,000 USD or more (Bank of China) or $10,000 USD or more (CITIC). It takes several weeks to cash a bank draft drawn on a foreign bank. (This is important to remember when opening your account.)
If you need a cash advance against your credit card, one can be processed at the head branches of the Bank of China in most cities with a 4% commission charge. However, if you are thinking of sending money home or have some sent to you, go through Western Union and its China affiliate, China Courier Service Corp (CCSC). Western Union charges a 5% service fee.
​
Packing
So are you confused what you might need to bring to China? Well here's a partial list for you and if there's anything you're still not sure about, send us an e-mail and we'll let you know.
​
Clothing
As the world's largest exporter of clothing and linen products, you are most probably wearing clothes that were made in China. So as clothes are cheap, there's no need to pack too much. When dressing, use common sense and remember that China is a more conservative country than the country you are coming from. Teachers are held in high regard, so dress like a professional. China is a very large country and has a large range of climates. To best determine what you need to bring, review the temperature and weather of the city in which you will be living (http://en.wikipedia.org/wiki/China).
​
Electrical Goods
Power Voltage in China is 220 V and Power Frequency is 50 H, so if you come from America or Canada then you may want to consider bringing a travel plug. The video operating system in China is as same as the European System (PAL System).
​
Medication
If you are on any prescribed medication, including birth control, it's best to bring it with you along with letters from your doctor and other documents supporting what the medication is and why it is needed. You'll be able to get pain relievers or cold medicine, but if you prefer a specific brand, you should bring that, too.
​
Personal Items
Most things are available in China. However, if you prefer a specific brands i.e., certain types of toothpaste, make up, hair products, etc., then bring them with you.
​
Photocopies of Important Documents
If your passport or photo ID gets lost or stolen, it will help to have photocopies to show at your Embassy.
​
Photos from Home
While you are teaching English in China, photos will ease homesickness and fascinate your new students, who will no doubt be curious about your family and home country.
​
Teaching Materials and Documents
You will be teaching English skills to the students with texts and curriculum supplied by the school/institution, but you have to make your own lesson plans to meet the needs of the students. Teachers are free to incorporate learning activities and games as part of their teaching. Materials that provide an insight into the Foreign Teachers country, its customs and culture, are encouraged. Teachers are also encouraged to bring with them materials; such as, newspapers, magazines etc. that provide information on "Western" culture and society as well as DVDs, etc. of television programmes, etc.
Visa & Health Exam
All foreign teachers who come to work in China and his/her accompanying family members (if any) are required to enter the country with a 'Z' visa. Once the school/institution has confirmed that they will employ you, we need to know at which Chinese embassy/consulate you will apply for the visa, as the school/institution must inform them that you will be applying at that location. As for the processing time, this will depend on where you are applying for the visa, so it is recommended that you contact the embassy/consulate and ask them about this.
Upon arrival in China, the school will take you to get the official ARC papers and foreign expert certificate. This is done within thirty (30) days of your entry into the country.
'Z' visa requirements
As part of obtaining a "Z" visa, you must have your qualifications and medical form certified at the Chinese embassy/consulate. Do not worry the schools/universities will advise you about this.
​
The "Alien Employment License" issued by the Chinese Ministry of Human Resources. This must be the original that is issued by the Public Security Bureau in China, OR the "Foreign Expert Work Permit" issued by the State Administration of Foreign Experts Affairs. This must also be the original.
A "Visa Notice" or "Visa Notification Letter" or "Invitation Letter" from an "authorized department in China.
Passport with at least 6 months validity and has at least two completely empty pages.
China Visa Application Form (specific to countries).
4 color passport sized pictures attached to application form.
Visa fee (depends on nationality).
Health Examination: Teachers are required to have a health examination. We will send you the form for this, and it must be completed and signed by a registered medical practitioner and have his/her official stamp on it.
​